Manapouri Second Tailrace Tunnel
---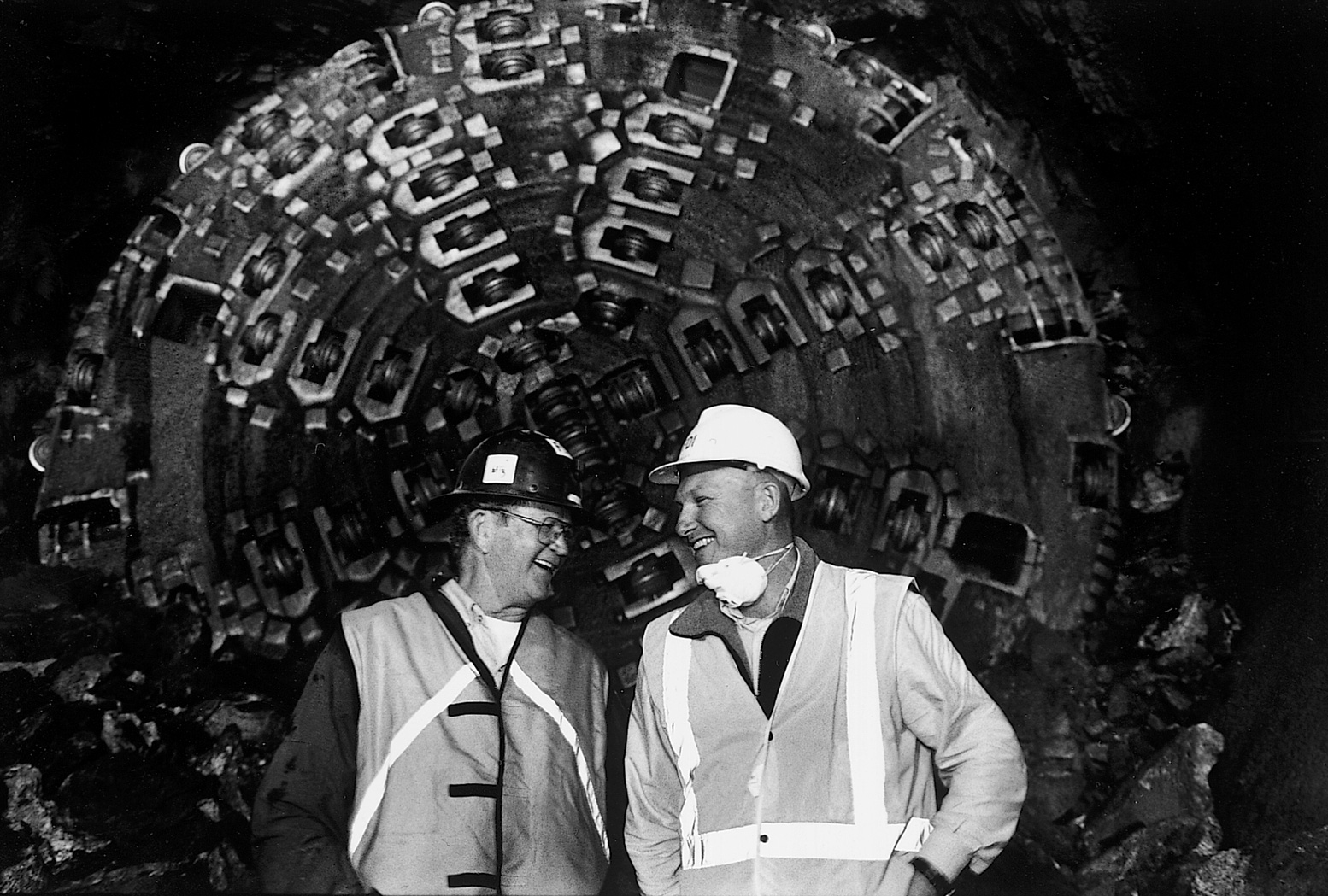 Located in New Zealand, the Second Tailrace Tunnel was constructed to improve the efficiency of the Manapouri Power Station. This $212 million project enabled the generation of an additional 640 GWh a year without using more water – enough electricity to power about 64,000 homes for a year.
A world-class engineering achievement, the Second Tailrace Tunnel is 9.8km long and 10m in diameter. Nearly 85,000 m3 of rock was excavated in a treacherous area consisting of mountain ridges, deep valleys, multiple rivers and streams. Rock cover varied from 90m at the portal to 1220m.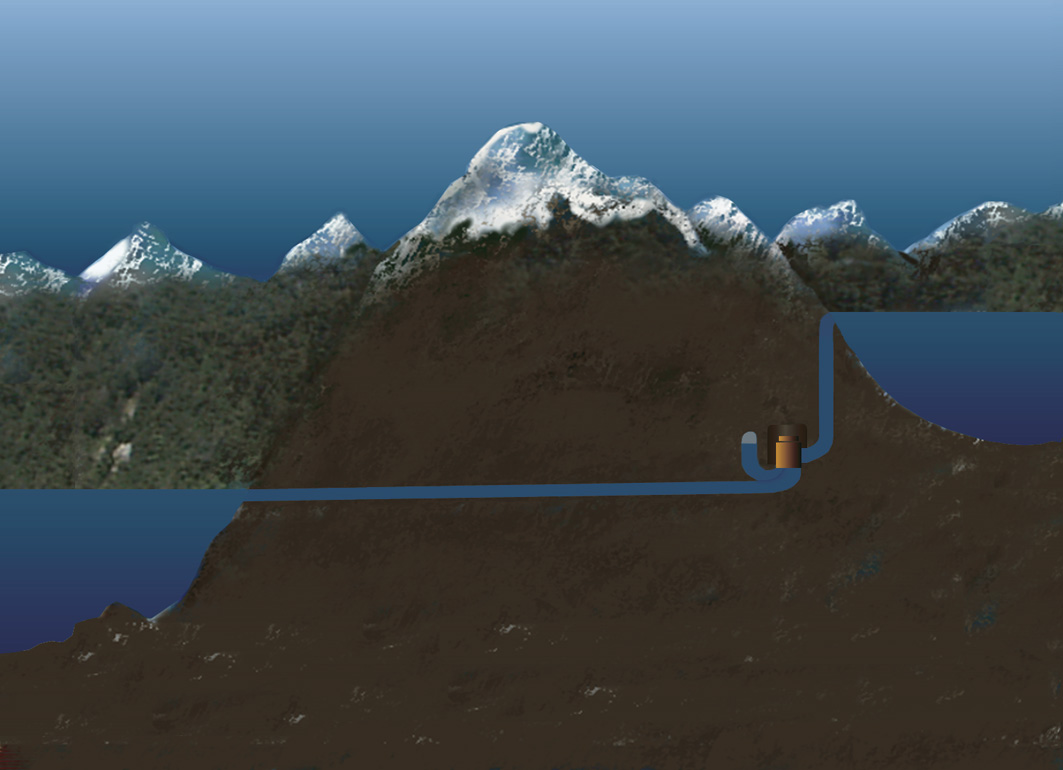 The new tunnel branches off the existing one at an angle of about 45 degrees and runs almost parallel for approximately 70 meters. Most of the drilling was through solid granite and was done with a state-of-the-art tunnel boring machine (TBM), resulting in a smooth tunnel that could be left unlined, except for areas of faulted or fractured ground.
An environmental achievement with global significance, the tunnel is located in Fiordland, a UN World Heritage Area that is one of the wettest places on earth. When approaching this project, preservation of the unique and fragile environment was given equal priority to the engineering requirements. Dillingham's commitment to the highest environmental standards put the project into the finals of the Financial Times Global Energy Awards in New York.
An engineering challenge that required a unique solution, linking the two tunnels, meant that the power station would have to be shut down. Project specifications allowed for a 21-day outage. As the time approached for the link to occur, it became clear that adverse subsurface conditions would not allow the original dewatering scheme. Dillingham's unique solution was to build a full-sized model of the tunnel and sink it into the lake so divers could practice installation of the steel segments that would make up the bulkhead.
This "model testing" allowed the 18 ton, 700mm thick steel bulkhead to be installed in Tunnel 1 in just four hours. The water was pumped out in three hours, and the scheduled 21-day outage period was cut down to just 11 days.   The solution was a triumph for the entire team who demonstrated sound engineering, persistence and hard work in one of the toughest construction environments imaginable. The Second Tailrace Tunnel won a Contractor's Federation Caltex Construction Award.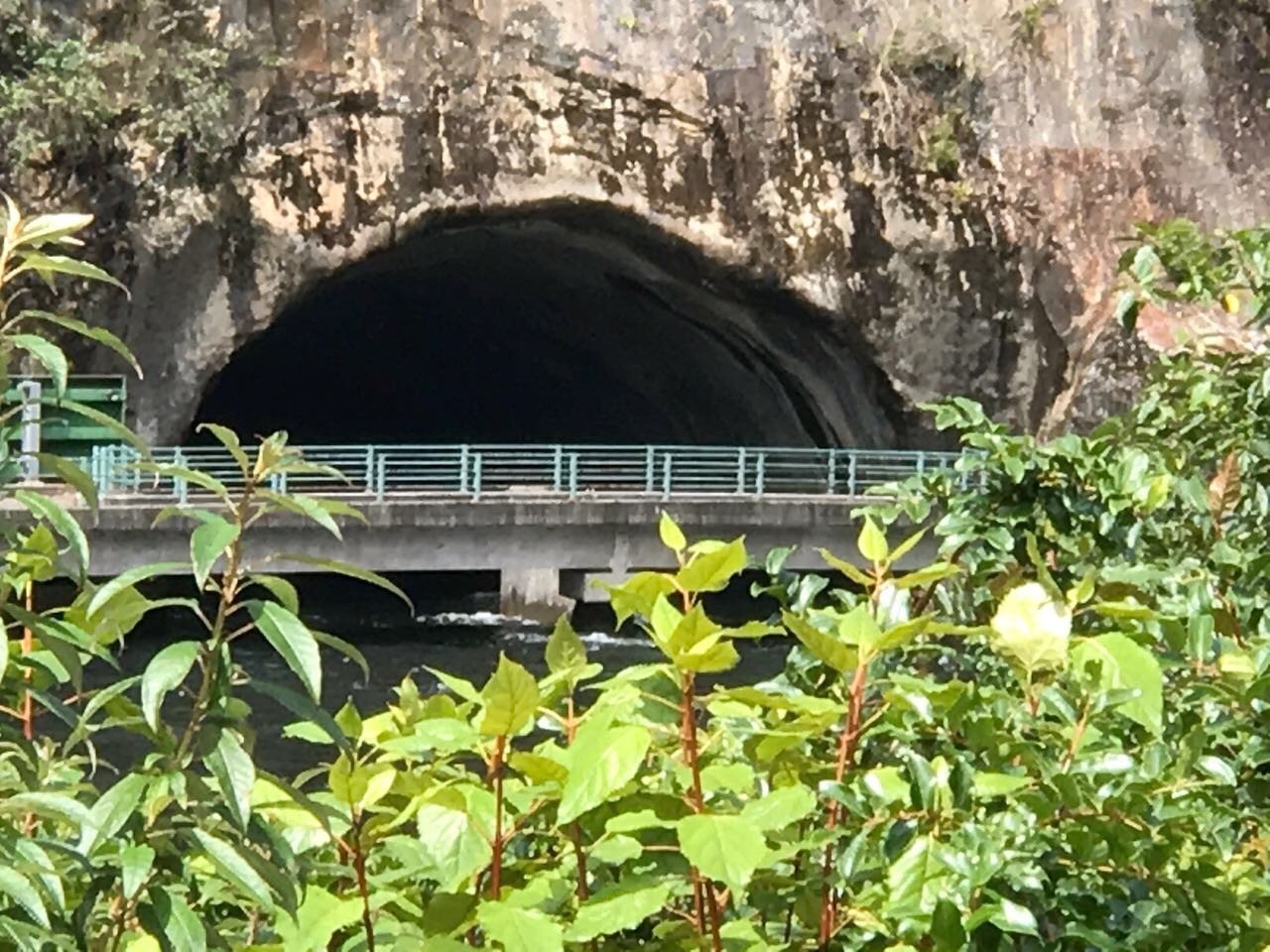 Outlet of Second Tailrace Tunnel. Water flows from the power station out into Deep Water Cove. Construction of the tunnel allowed the power station to generate more power without using more water. Preservation of the fragile ecosystem of Deep Water Cove was a primary consideration in designing and building the tunnel.