Izmir-Aydın Motorway and Izmir Ring Road
---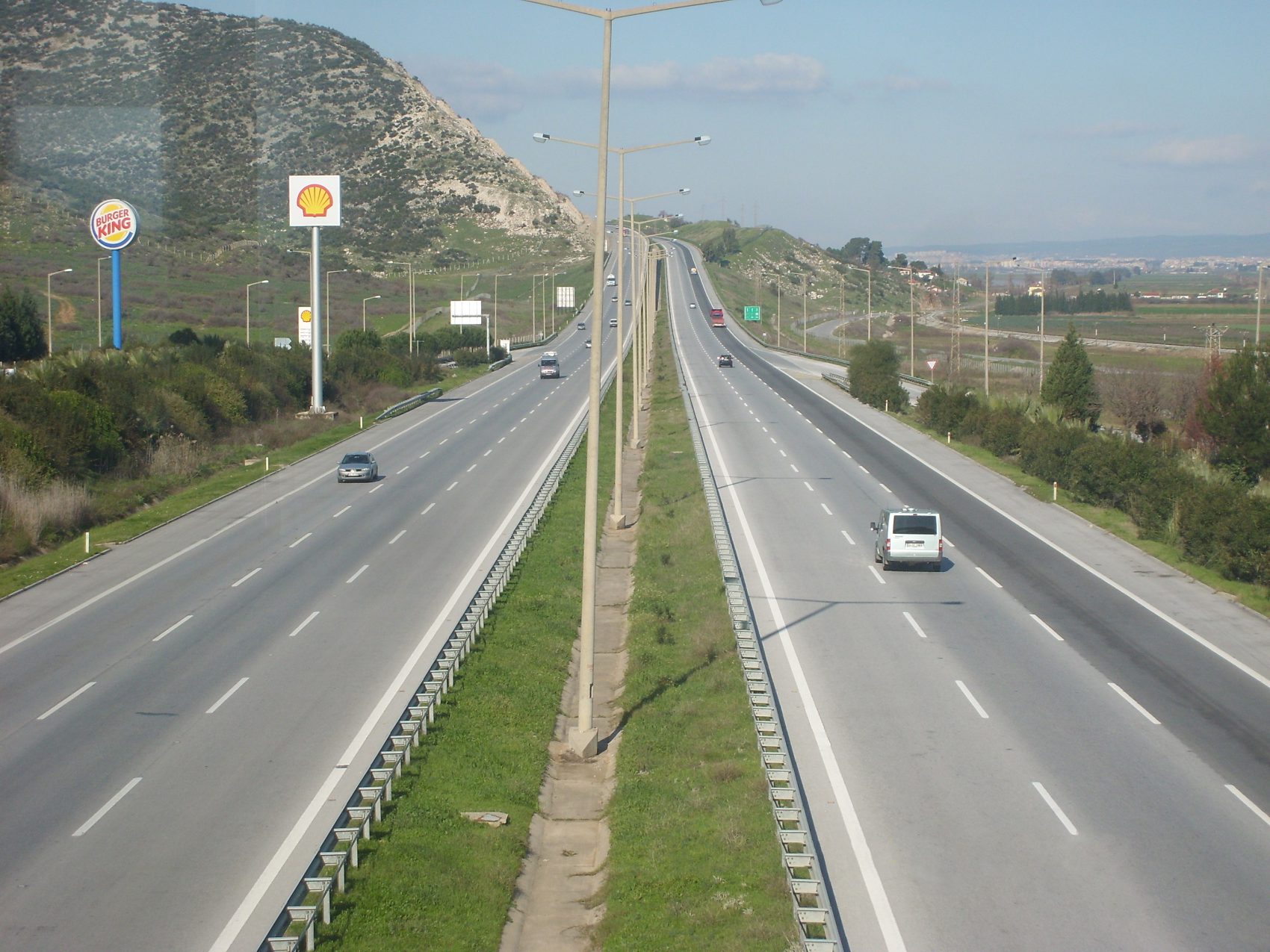 Located in the Aegean region of Turkey and part of the Trans-European Road Network, the Izmir Ring Road Motorway project consists of the 53 km Ring Road and the 96 km Izmir-Aydın Motorway. This $1.06 billion project includes three lanes in each direction, secondary roads, junctions, and directional arms which total 333 km of road construction.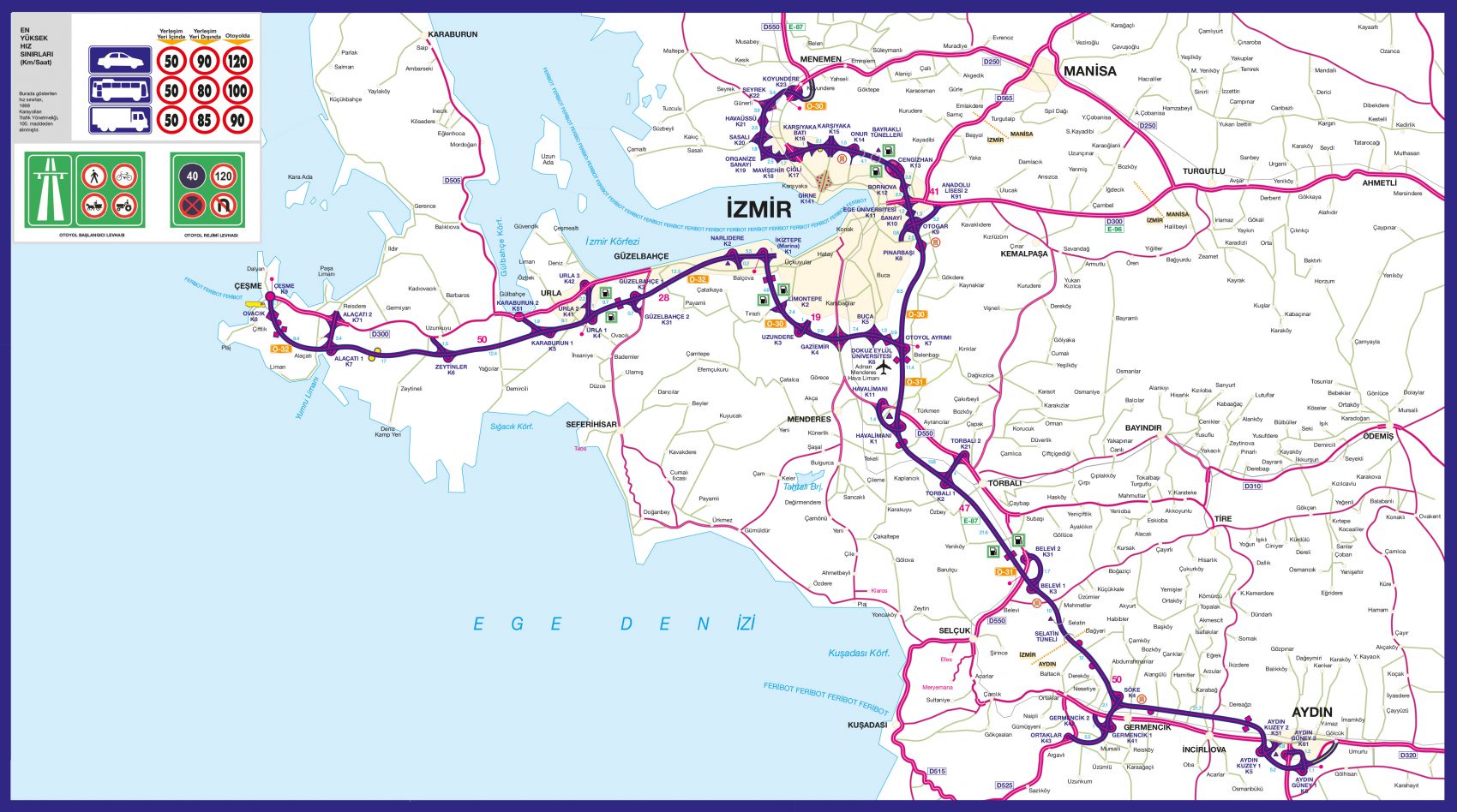 This project included the design and build of a median-divided, grade-separated, limited access toll highway containing three major tunnels, 24 major interchanges, 97 bridges, 31 underpasses, nine viaducts, five toll complexes, a 16,000 m2 administrative complex, and six maintenance service areas.
8,240 meters of two-tube, three-lane tunnels
6,186 meters of viaducts
7 bridges totaling more than 3,600 meters in length
24 interchanges totaling 1,414 meters in length
332 box culverts totaling 25,732 meters in length
246 pipe culverts totaling 12,133 meters in length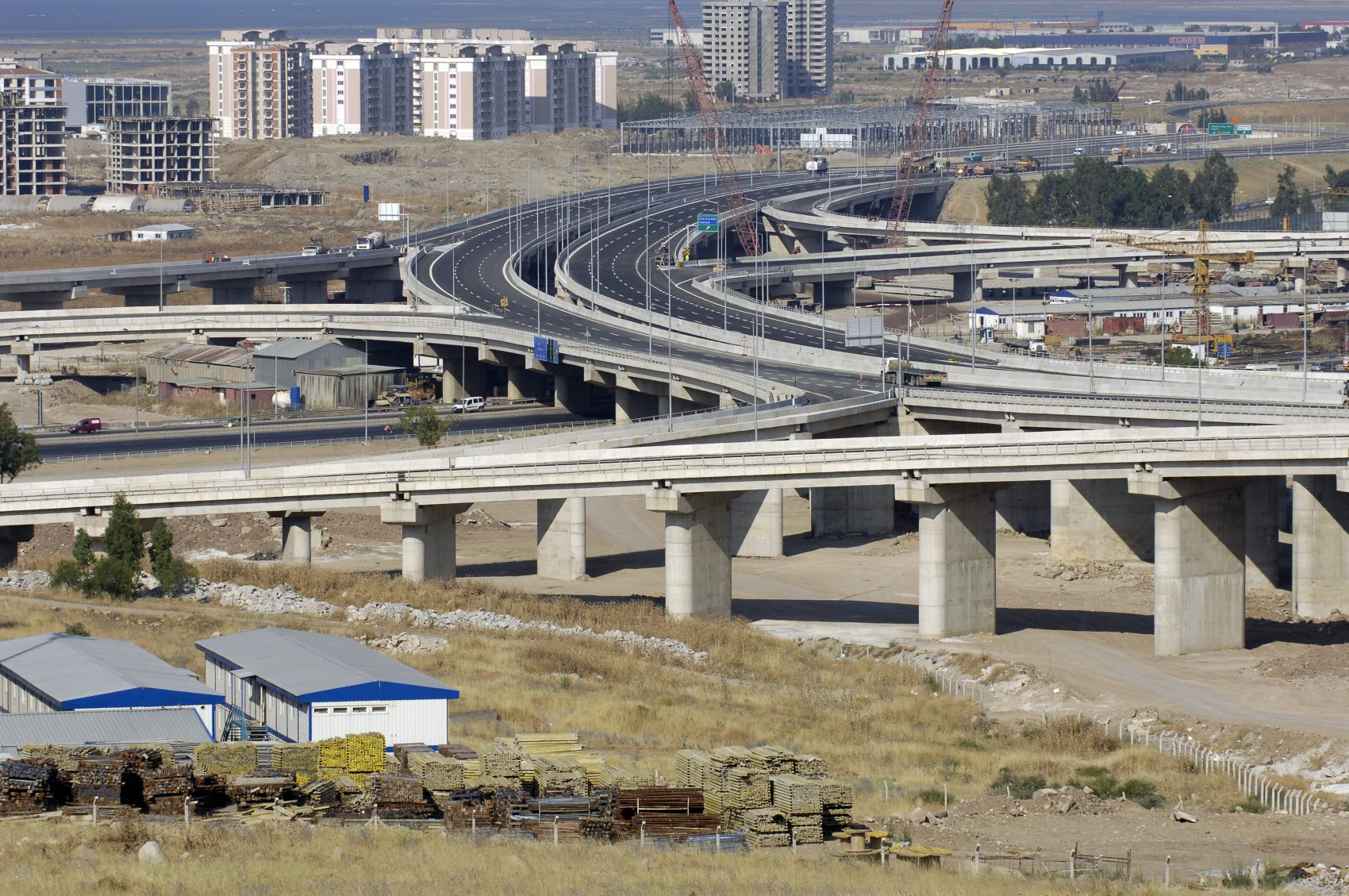 The Izmir-Aydın Motorway, E87, is 96 km long with three lanes in each direction. It shortens the road between Izmir and Aydın by 21 km. Interchanges to existing roads were included on the roadway at Menderes, Torbalı and Selçuk. At the Muğla interchange, extensions were built to Muğla and locations further south.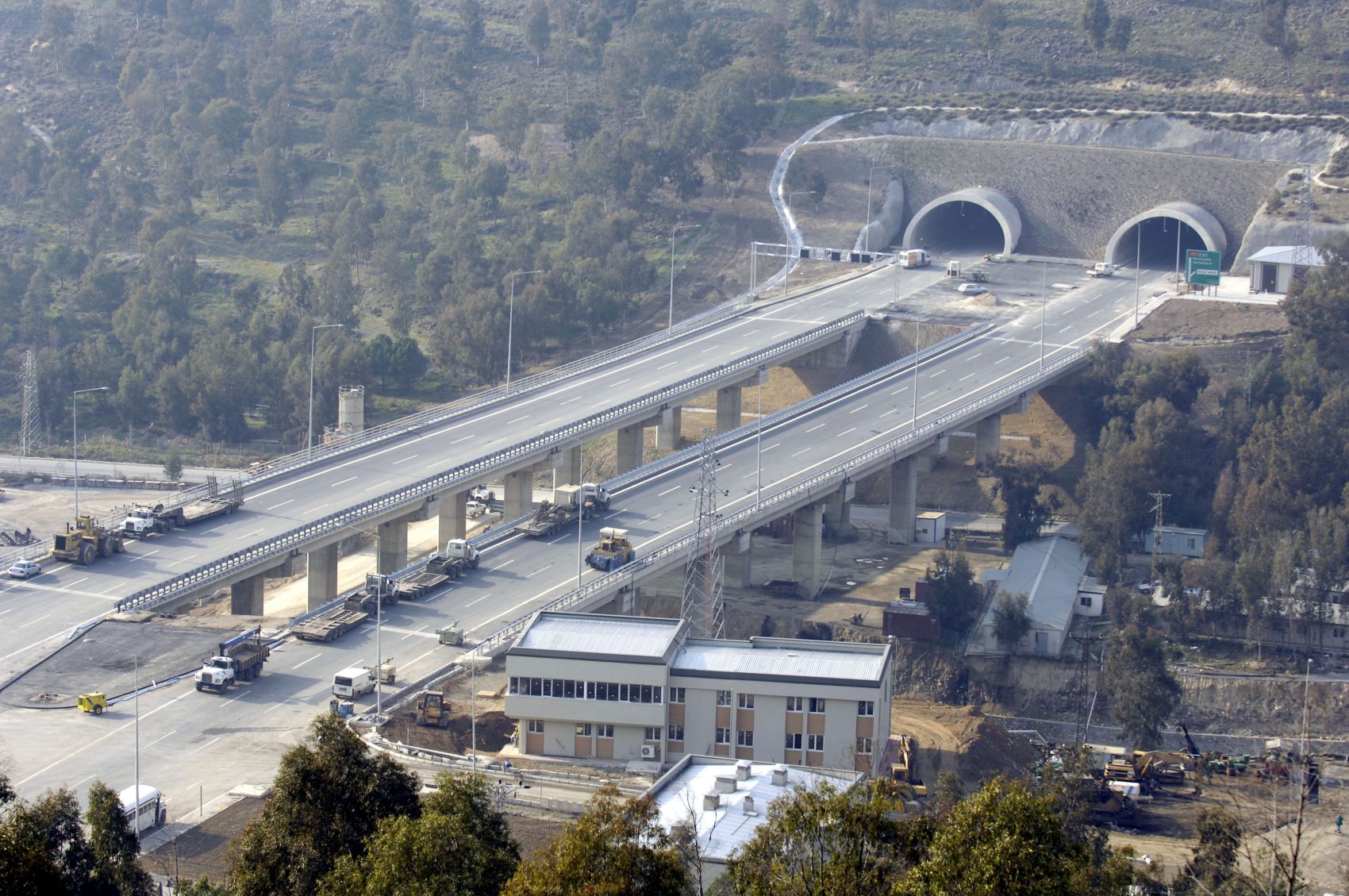 Izmir Ring Road follows the Izmir Bay, relieving traffic from the northernmost branch at Çiğli through Yaman Peak and passes through the two Bornova tunnels. It continues around the outskirts of Izmir to both the south and west and joins the Çeşme Motorway on the southern coast of the Izmir Bay at Ikiztepe.